Olá amigos, como estão? Espero que melhor que ontem pois, é assim que querem que estejamos, todos os dias, sempre melhor que ontem e se não estivermos, teremos que estar, já que estamos vivos, e se estamos vivos, estamos melhor que ontem, como dizem. Concorda?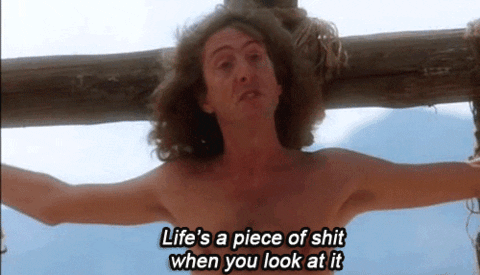 Nesta DDM lição 452 temos um palestrante profissional com, com todos predicados, vida passada humilde, pai e mãe trabalhadores em empregos nada muito expressivos, porém honestos, muitos irmãos, uma história sofrida, etc.
Junte-se a nós nesta palestra sobre a vida e como entender que a sua existência aqui pode ser muito pior se você não olhar sempre pelo lado bom da coisa. Mas, será que tem lado bom, ou nós é que precisamos criá-lo?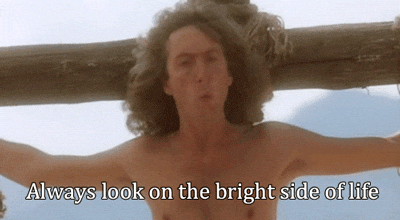 You found your way all the way down the internet to here, welcome, I'm here to make your brain suffer a little.
Nosso protagonista acaba de se formar nesta universidade a California Maritime Academy e sente-se feliz por compartilhar sua história com os outros formandos. E ele fala especialmente de seus pais, que com uma vida simples e humilde conseguiram prover a seus filhos não só educação mas também, sabedoria. Mercadoria cada vez mais rara nos dias atuais.
Este é o formando naquele discurso, seu nome, Rick Rigsby, Ph.D. e é neste vídeo que o vemos discursando sobre sua vida e seus anseios, vitórias e momentos difíceis e como conseguir superá-los seguindo os conselhos de seu pai. Verdadeiramente uma lição de vida, especialmente se você quiser vender alguns livros e se lançar como palestrante e no meio do caminho, inspirar pessoas que precisam mesmo é de trabalhar, apenas. Mas o trabalho está difícil.
Teremos mais uma lição tendo como base a história deste que é um dos mais famosos palestrantes Norte Americanos e grande motivador. Deixo vocês com o script da lição, até lá.
---
DDM 452 – Lessons to Learn
I learned how to make an impact from the wisest person I ever met in my life—a third-grade dropout. Wisest and dropout in the same sentence is rather oxymoronic. Like jumbo shrimp. Like fun run. Ain't nothing fun about it. Like Microsoft Works. Y'all don't hear me. I used to say like country music, but I've lived in Texas so long I love country music now. Yeah. I hunt. I fish. I have cowboy boots and cowboy… Y'all, I'm a black neck redneck. Do you hear what I'm saying to you? No longer oxymoronic for me to say country music.
And it's not oxymoronic for me to say third grade and dropout. That third-grade dropout, the wisest person I ever met in my life who taught me to combine knowledge and wisdom to make an impact, was my father.
My Daddy grew up in the Piney Woods of East Texas. Little town called Huntsville, Texas. After World War II was over, my father decided to be the only one in his family to migrate West. And in the 1950s, he found his way to the San Francisco Bay Area. Fell in love with a forklift driver. My mother was a bad mama jama, let me tell you right now, baby. Didn't need a man. He was just there. My mother was a forklift driver over the Benicia Arsenal where they would uh…she would provide the services to support the war efforts during World War II.
In the 50s, my mother and father get married and they migrate to this area. My father gets a job as a cook. A simple cook. Wisest man I ever met in my life, just a simple cook at some school called California Maritime Academy. Oh, come on with your come on!
You have no idea how thrilled I am to be here. This is so emotional. This may be my favorite speech of all time because y'all are my family. I can't wait to take a picture with you.
I grew up on this campus. I was born and reared here. Lived at 1141 Louisiana Street, Vallejo, California 94590. My daddy used to work in something called the galley. The mess hall. Now it's the dining center. And it's a nice one.
My father, wisest man I ever met in my life, left school in the third grade to help out on the family farm but just because he left school doesn't mean it…education stopped.
Mark Twain once said I've never allowed my schooling to get in the way of my education.
My father taught himself how to read, taught himself how to write. Decided in the midst of Jim Crowism, as America was breathing the last gasp of the Civil War, my father decided he was going to stand and be a man. Not a black man, not a brown man, not a white man but a man. He literally challenged himself to be the best that he could all the days of his life.
I want to share something with you—the wisest man I ever met in my life never made it past the third grade—impacted tremendously me and my brother growing up right here in Vallejo. This…this was our family. This academy was our backyard. Going on that training ship and getting lost, sneaking into the pool, going to all the different places for nearly 30 years. This was home and I want to tell you; I know what it takes to get where you are, and I need you to listen to me very carefully.
I have four degrees. My brother is a judge. We're not the smartest ones in our family. It's a third-grade dropout daddy. A third-grade dropout daddy who was quoting Michelangelo when he was a cook at Cal Maritime. Saying to us, "Boys, I won't have a problem if you aim high and miss, but I'm going to have a real issue if you aim low and hit." A country mother quoting Henry Ford saying, "If you think you can or if you think you can't, you're right." You see, it takes knowledge and wisdom combined to rule your influence so that you'll make an impact—you will be a shipmate that others can count on.
I learned that from a third-grade drop—simple lessons.
---
Fantástico, não? Então treinem sua pronúncia e aprendam mais com esse grande palestrante e juntos!
LET'S MASTER ENGLISH!